Windsor Brokers is the Most Trusted Broker
Jordan Economic Forum 2021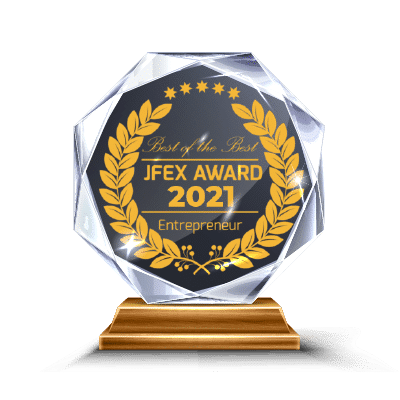 Jordan Economic Forum 2021, the most prestigious financial events in Jordan, awards Windsor Brokers with Most Trusted Broker. This is not the first time our brokerage receives an award yet it is with pride that we accept it in our collection.
"While we are not new to receiving awards, having won more than 20 until now", Jabra Serieh, Director of Marketing, stated, "it is always humbling and motivating to be recognised for the hard work and the concrete values we carry through since our foundation in 1988. We would like to thank the Jordan Economic Forum committee for awarding us and all our clients for trusting us."
The Jfex 2021, has taken place virtually, due to the COVID-19 pandemic, on June 29 and 30, 2021 with hundreds of participants from Jordan and abroad.